Skip to content
An lgbtq safe place for artists. Un lugar seguro lgbtq para artistas.
11 Best Recommendations for Artists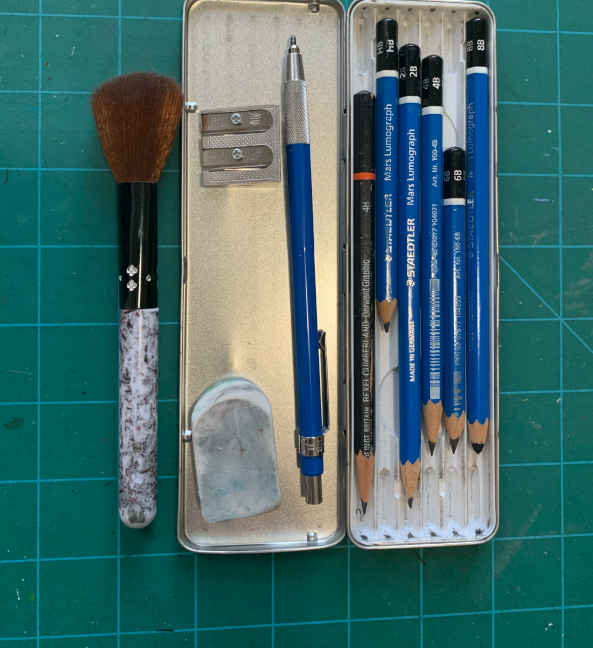 OR: From My Cold, Dead Hands
You asked: "what book should I take camping?" and "what do I take traveling to art journal?" and other things artists like us can't live without… These are the 11 best recommendations for artists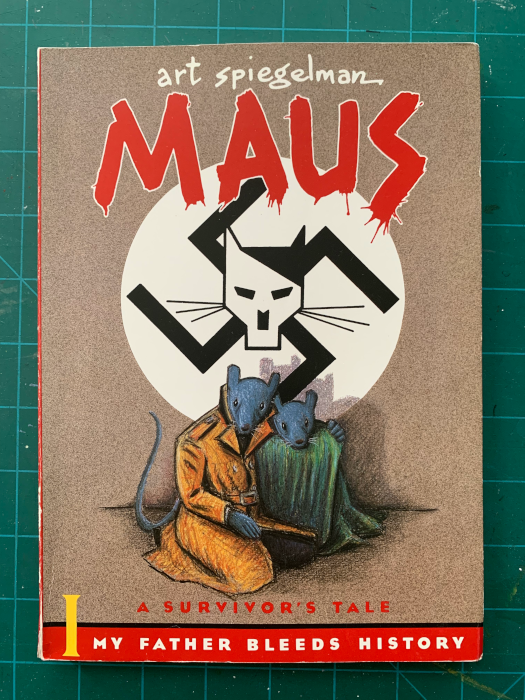 1. The book I will bring on the space ship that's leaving earth and never returning!
At the top of my list is MAUS by Art Spiegelman. This made the 11 Best Recommendations for Artists because it was exhibited at the New York City's Museum of Modern Art and won the 1992 Pulitzer Prize. The art is minimalist but dramatic but sensitive, and the story is profound. The dialogue, action and composition are masterfully succinct. The book is illustrated in a black and white linocut style, and animals replace people. That said, triggers in this book are genocide, murder of adults and children, suicide, and racism. There is no sexual assault or LGBTQ-bashing in Maus I or Maus II. This graphic novel can be bought as 2 volumes in 1, or as separate volumes I and II.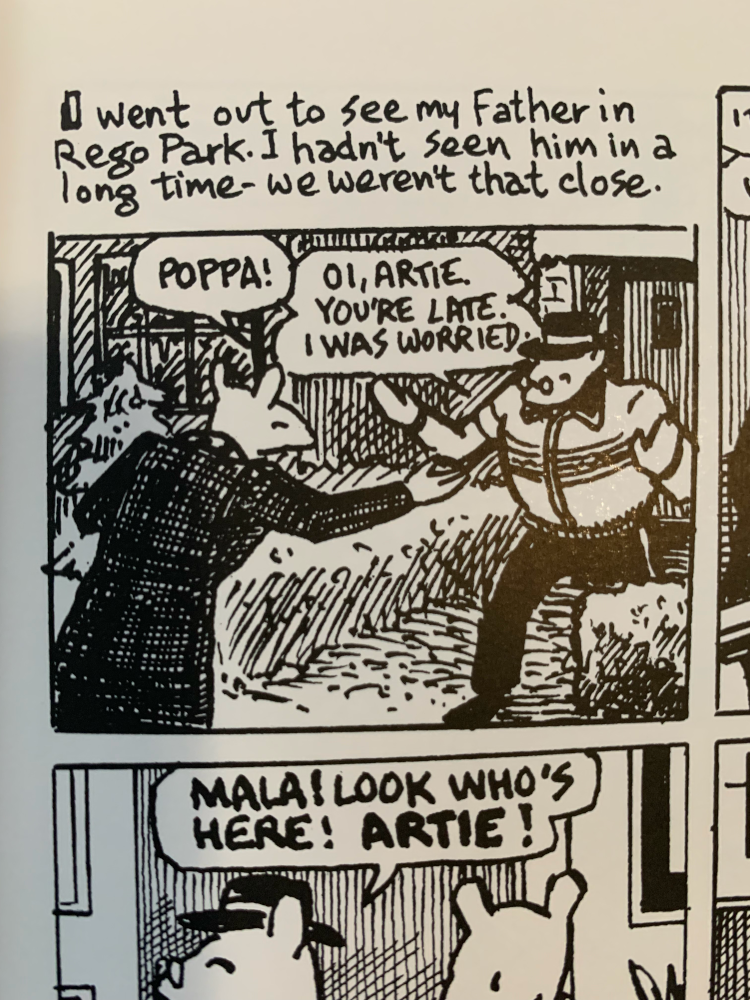 Meet Artie, a Jewish New York comic artist who chooses to tell the story of his father, Polish Jew and Auschwitz-Birkenau survivor, Vladek Spiegelman. In this novel, Spiegelman drew the Jews as mice, and the Nazis and Germans as cats. Very sinister!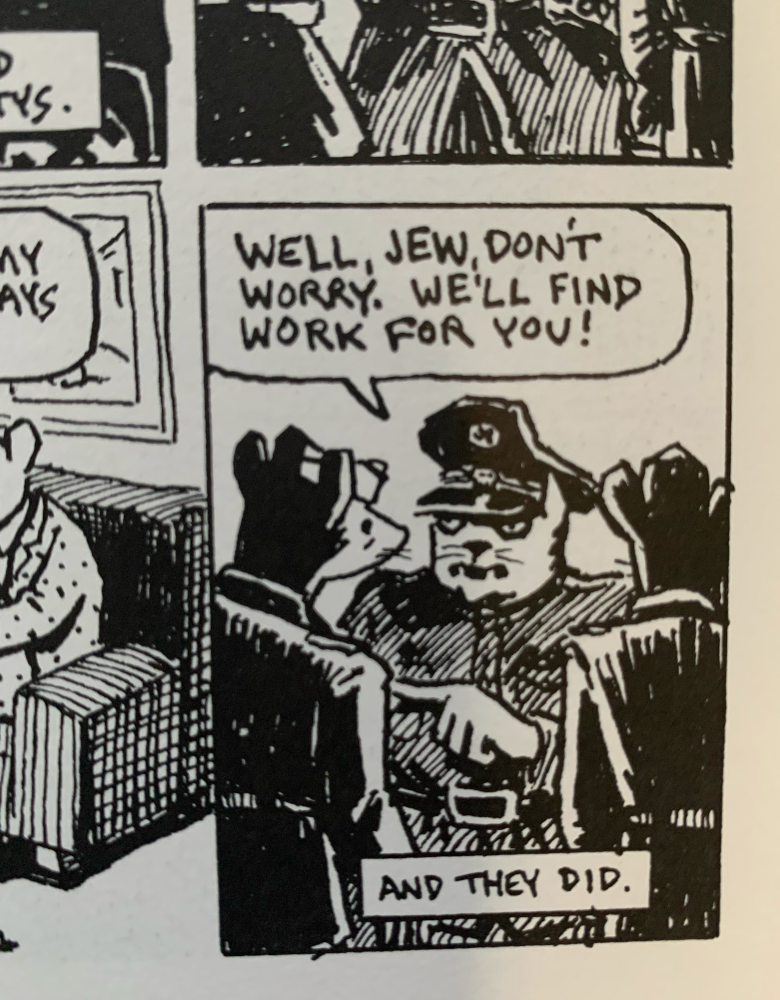 Spoiler alert, this father and son relationship is complicated. His father has PTSD (untreated) from being a survivor. Artie grew up in Queens, New York and has big-time "not-good-enough" syndrome. When he tries to help his elderly father at home it always ends up in a puzzling, frustrating argument. While Vladek recounts the atrocities of hell, Artie smokes and asks questions.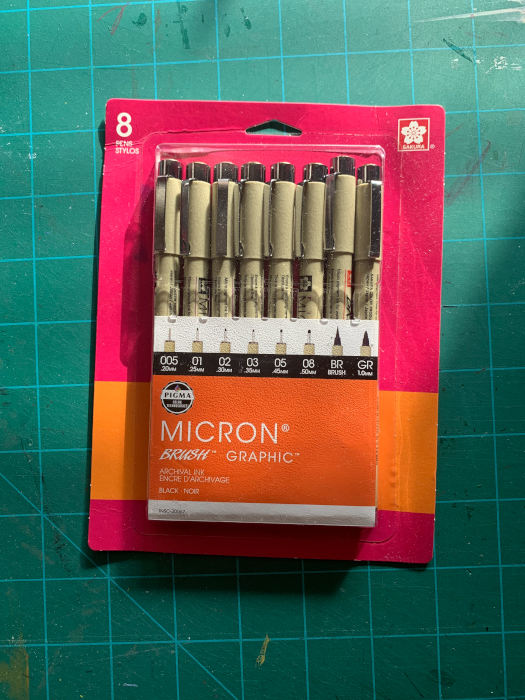 2. Micron Pens! I have owned them for 30 years and I'm never quitting!
They are great for journaling and sketching. If I'm feeling "the-devil-may-care" I'll use them to write my shopping list. There are also Microns that are brush-tipped for a calligraphic stroke. Microns come in grey and black, and they have a collection of 16 colors. Felt markers are another option for color variety. Microns are waterproof and great for adding strokes and outlines to watercolour paintings. On a smooth, flat paper for felt markers they will lay down a rich, even stroke.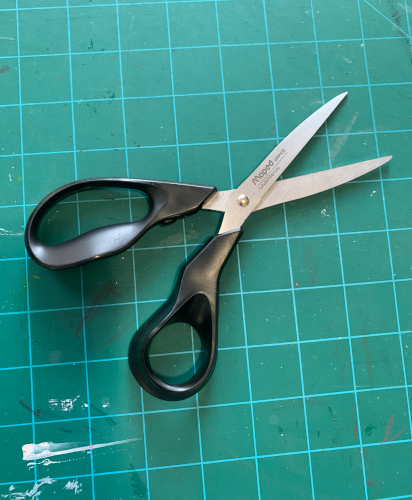 3. Scissors
Useful 24/7, but keep them sharp. I cut sketches from sketchbooks, haphazardly cut paper, threads from my clothes, and don't tell anyone I occasionally use them to cut chives. Scissors might sound boring but someday you will want to get those last drops of watercolour paint out of a tube, so you'll cut the tube in half. Winning! You'll see why this is one of the 11 best recommendations for artists!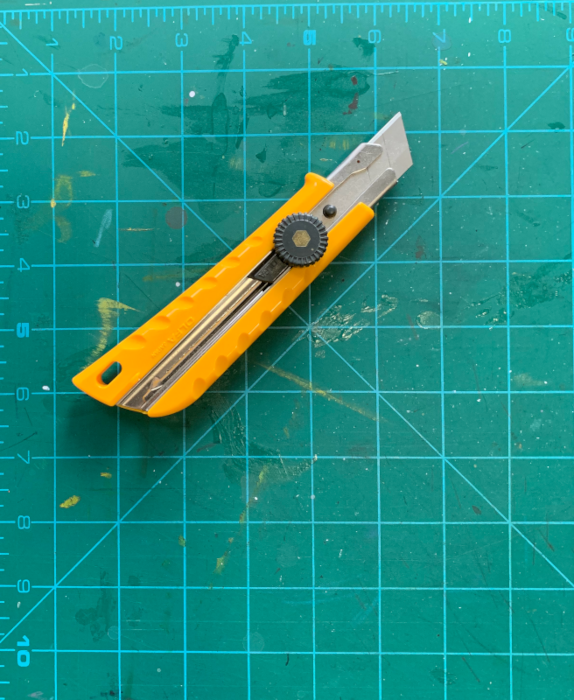 4. Cutting Knife and Cutting Mat
I count these 2 as 1 item because if you cut something with an xacto knife, God help you if you do it on a counter or a sensitive surface – like a book or your clothes. Get the cutting mat, it will probably outlive you. But I say that because I'm a painter and drawer, jewelry artists and carvers are really rough on their cutting mats (big, sharp tools). If you have art that's not doing anything, cut it up and make postcards – I show you how in this video!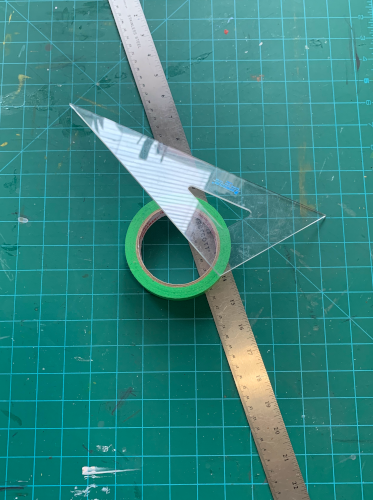 5. Ruler
The essential stainless steel straight ruler. Perfect for measuring, drawing straight lines, and using with the above (cutting knife and cutting mat). But I have these handy triangular rulers (pictured above) that help with straight lines and are lighter and easier to maneuver on a workspace.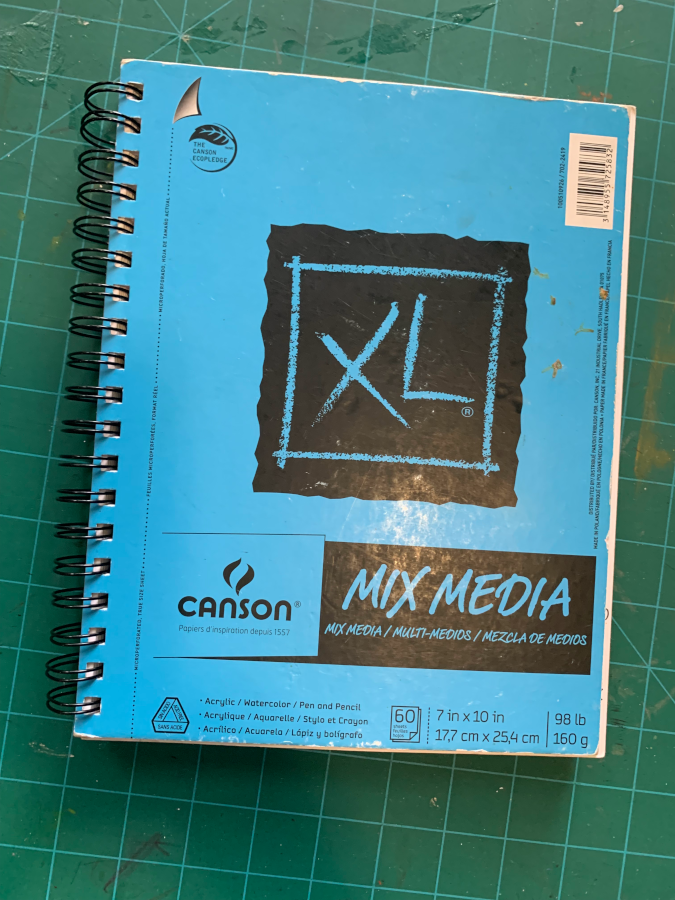 6. Sketchbook
A blank sketchbook is a treasure waiting for you to color, color, color and to journal when you want. Why the world is wasting resources on lined sketchbooks, I have no idea. Some sketchbooks will take acrylic paint but you may need to add gesso to prime the paper so the paint doesn't show through. Carrying paint sets and sketchbooks is easy access to art journalling during breaks from work, or on holidays.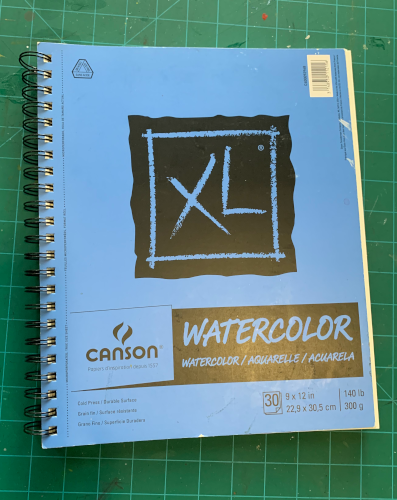 7. Paper
Start with mix media paper for pens, pencils, pencil crayons, charcoal and pastel. Watercolor and acrylics will warp mix media paper if it's too thin, so you will need a more heavyweight paper. What I love about this sketchbook is that it has perforated pages and a ring coil. Perforated pages are great for tearing out, and taping onto a panel board for painting. The ring coils are awesome because I am left-handed and can flip the sketchbook over.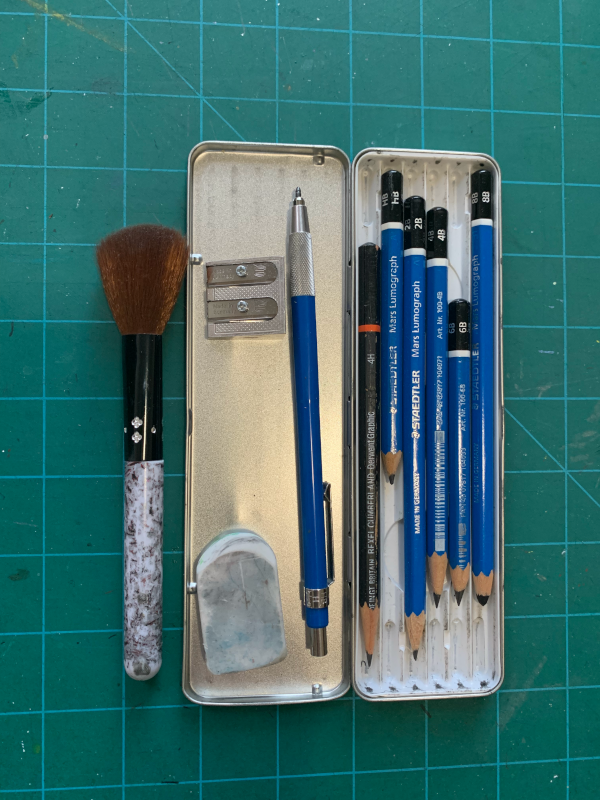 8. Pencils, the ultimate studio tool
Mechanical pencils and regular-degular pencils will throw down a creative idea in a split second. I use them to do a light sketch on canvas before I start an acrylic painting. Similarly I throw down a pencil sketch as an outline for a pen or marker illustration. The makeup brush in the picture (above) is for brushing away eraser shavings. I have 4 kinds of erasers including the Faber-Castell dust free eraser, a kneaded eraser, a rubber eraser, and an adhesive pick up which looks like this and removes excess rubber cement.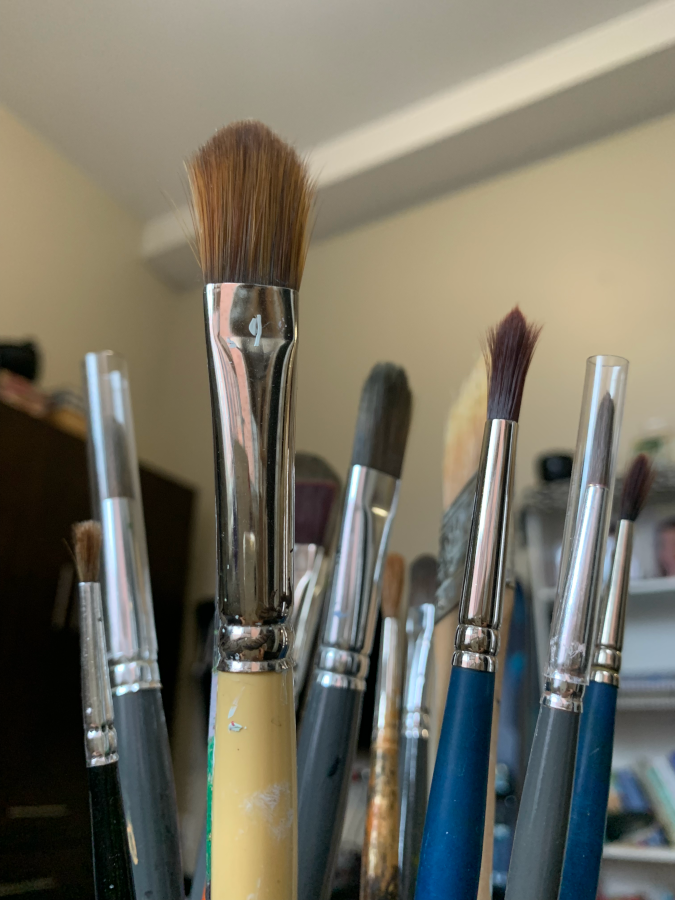 9. Brushes, different strokes for different folks
Different bristles will hold water and paint differently. There is a 100% difference between natural fibres and synthetics. I can feel the controversy coming on, but I have watercolor brushes that are Yarka squirrel which I bought 15 years ago that are sublime and juicy. They load up with the watercolor and come out in controlled waves – that's the only way to describe the squirrel brush. I have plenty of synthetics that work great for watercolor and acrylics. I have never tried the hog or sable brushes. Whatever brush you decide is up to you, but remember cheap is cheap! I recommend buying cheap if you're going on a trip, that will put the efficiency of your brushes to the test.
10. Brush Mat
I can't walk away from this Best Recommendations list and NOT add the brush mat if you're a wandering artist like me. If you're a cyclist (also me), a paddler, a hiker or anybody who carries a travel bag then protecting your brushes will be a priority. My brush mat (above) is bamboo, but they come in canvas and leather.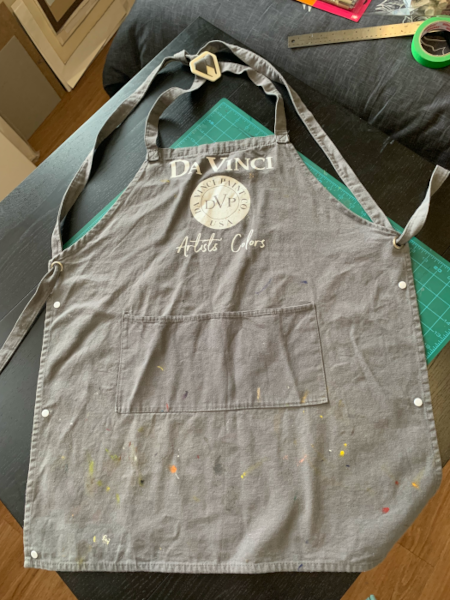 11. Apron
Let me tell you something about acrylic paint – it doesn't come out of your clothes! Maybe you're skilled at doing laundry, but I have had the biggest "oops" at the most unexpected times. And when I looked up, I saw my art apron hanging over the chair 🤦🏻‍♀️ Mine has adjustable straps that go over my neck, there are pockets in the front, and the material is a thick, canvasy cotton.
This post talked about the 11 best recommendations for artists. I hope this inspired you as an artist, or you will gift something to the artist in your life.
---
---