Skip to content
An lgbtq safe place for artists. Un lugar seguro lgbtq para artistas.
A Healthy Sketching Habit Helps to Relieve Anxiety and Stress
Having a sketchbook is the best because outlines-only are ready for color! This sketching of daisies got an art makeover with a tarot card for a splash-up color mix.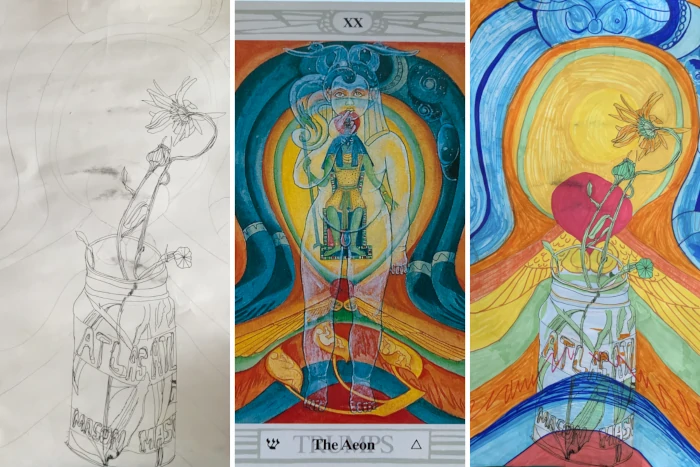 As an artist myself, I love mixing mediums and telling stories with objects and color. I get wild when it comes to my sketchbook, but there's also peace. This "flow state" got me curious and led to research about art therapy, which is a field that explores our inner dialogue for healing.
You are going to learn how to take an old sketch, and combine it with another piece of art as a reference. It will give the old sketch new life, meanwhile you will activate your theta waves ~ which happen when we are awake and very relaxed.
This post is about taking a sketching and making it 10x what it was before, in your own way!
In 1934 Viennese art graduate Edith Kramer began assisting her colleague, Bauhaus artist Friedl Dicker with art lessons to children of political refugees. Kramer immigrated to the United States and started teaching art therapy in a boys school to boys with severe mental health issues.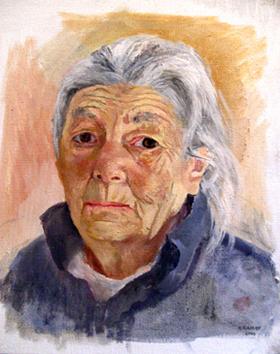 Kramer ended up devoting her career to writing books about her discoveries and experiences in the field. She also developed the Art Therapy program at New York University.
People delve into their emotions, however unaware, when sketching, doodling, colouring and sculpting. Art therapists are trained to see narratives in patients drawings, colours and sculptures to help alleviate mental illness, anxiety, and even reducing stress from chemotherapy treatment.
At the top of this blog post, the sketch on the left is flowers in a mason jar. It was drawn with a Micron pen on a white 22 inch x 17 inch piece of multi media paper. I realized it was a mistake to paint the other side with watercolors because it warped the paper – that is, it made the paper wavy because it got wet.
But I ended up using markers and The Aeon tarot card as a reference to turn this into a colouring combination. After preliminary sketches of the universe Goddess, a set of wings, and some crests, I was on my way to coloring heaven!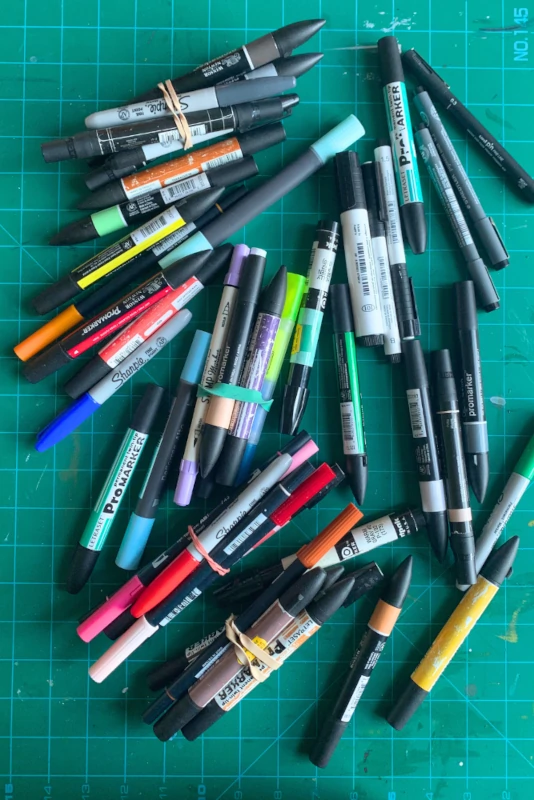 It is quite a lot to tackle a 22 inch x 17 inch piece of multi media paper. But it is a challenge that can be partnered with a co-worker you draw with, or if you reference art ideas from your cell phone or tablet. If you have a printer and scissors, try incorporating a collage (using glue or tape) into your sketching or onto the sheet of paper.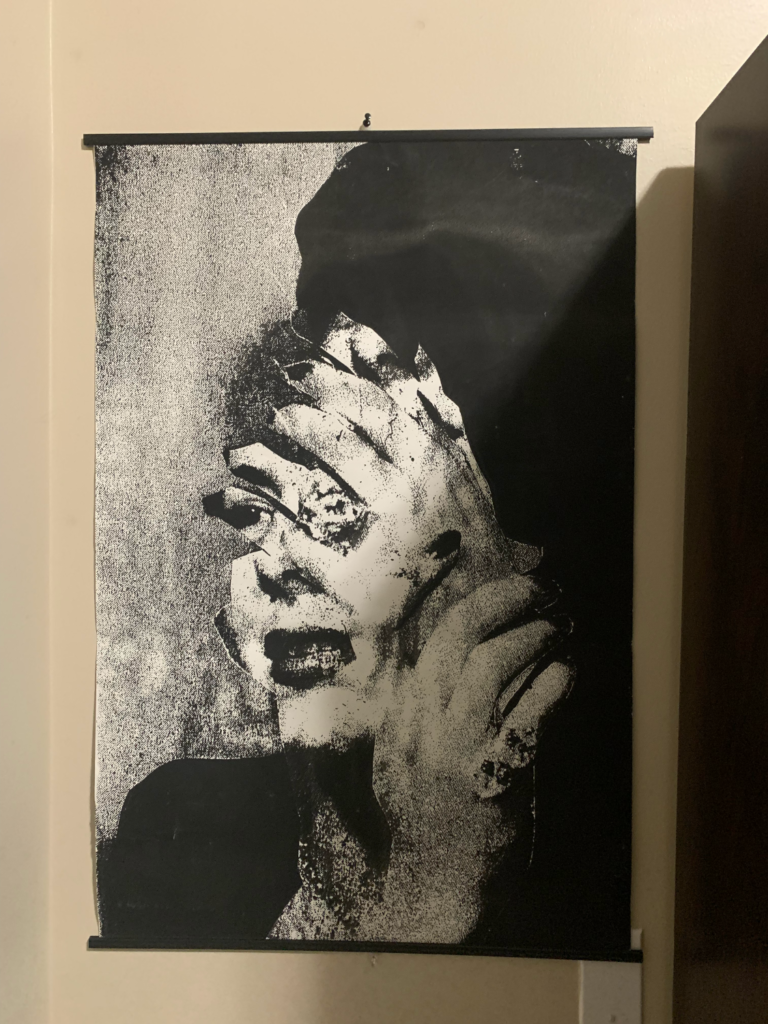 Relaxing at work by sketching doesn't require an internship at the Louvre. Create your comic book that travels the universe with a pad of paper and a pen. Nobody can stop you! If you are looking for motivation and coaching as an artist, designer, or writer check out Erica Werners book, Meant for This.
This post was about doing an artistic makeover on your sketching using minimal tools. I hope this inspires you to open up your sketchbooks and play!